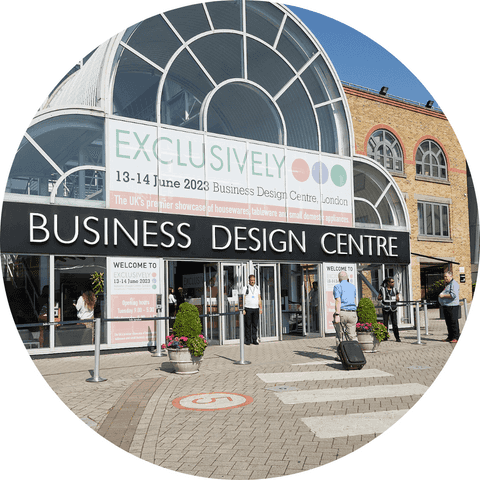 17/08/23
A star-studded show!
We've had a busy start to 2023, supporting The Exclusively Show with a six-month social media campaign.
Social media campaign for The Exclusively Show
In June 2023, the UK's premier showcase of housewares, tableware and small domestic appliances, The Exclusively Show, returned to The Business Design Centre, Islington for another year. Aimed exclusively at retail or e-commerce buyers plus the press, influencers and bloggers, the show features established favourites including tours and talks on the latest trends from trend forecaster Scarlet Opus, a Brand Showcase for media and influencers, and a Launchpad for small and start up exhibitors. Since the show first ran in 2002 as Exclusively Housewares, it has steadily grown to its current size with a line up of 130 plus exhibitors taking part, showcasing over 200 brands.

For many years, Brookes & Co has provided the Exclusively Show with PR and event support, but for 2023, Exclusively tasked the Brookes & Co team with creating a 6-month social media campaign to raise the profile of the exhibition and increase both visitor and exhibitor attendance at the show.
Social media campaign
Following an initial social account audit and a hashtag research and optimisation project, the Brookes & Co team put together a six month content plan including everything from exhibitor spotlights to sneak peeks of upcoming trends. Our work also included a refresh of Exclusively's social media creative to give all of the content a coherent look. This was supported by live social media content over the two days of the show.
A star-studded show
The 2023 Exclusively Show was a resounding success, with exhibition stands selling out in record time and visitor numbers exceeding the show's pre-Covid attendance by 8%. The show was also attended by a whole host of celebrities including everyone's favourite cook Mary Berry. Other stars in attendance were Lynsey Queen of Clean, celebrity chef Jeremy Pang, Jane Dunn of Jane's Patisserie, and Sophie Liard – The Folding Lady.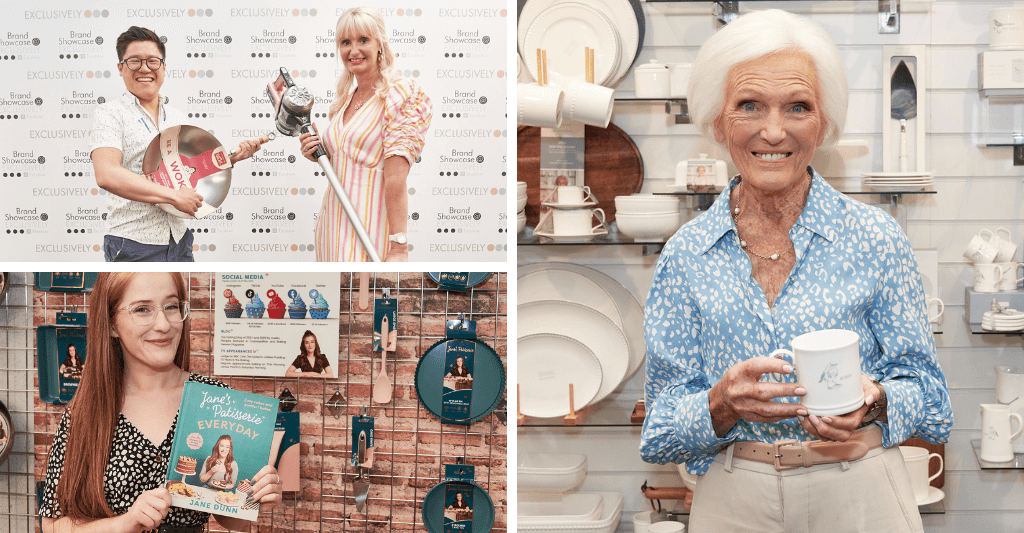 Fantastic feedback
"The whole team did a fantastic job and the content put in by organisers and exhibitors alike was superlative.  Make no mistake we'll be bringing yet another exciting line-up of established and new favourites to the 2024 event."
Will Jones, Chair of Exclusively
Get in touch