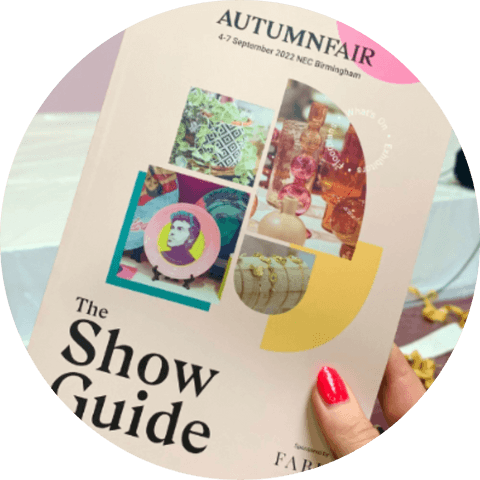 30/09/22
Brookes was thrilled to attend Autumn Fair 2022
Showcasing some of the biggest names in home and giftware, the Autumn Fair was host to over 600 exhibitors.
Brookes was thrilled to attend Autumn Fair in September
Attending Autumn Fair is always fun and worthwhile, showcasing as it does some of the biggest names in home and giftware. With over 600 exhibitors, it can be a case of 'not knowing where to start' but you can take one of two approaches:
• Let the show just sweep you in and enjoy the charm of just wandering around and getting lost among the variety of exhibitors, events, and seminars
• Plan a route of priorities and 'must-sees'
While the former can be inspirational, especially this year as the as the different categories came back together after lockdowns, the latter is probably more practical for many visitors. It was obvious however that despite all the talk about the future of big exhibitions, the energy was electric as buyers and suppliers once again enjoyed face to face meetings and being able to see products in real time.
With natural toned homeware, soft-edged furniture and statement lighting carrying through from the tail end of 2021, these trends were seen in many exhibits around the centre and are very clearly here to stay for the foreseeable future.
For Brookes & Co, the favourite sections were of course home, housewares, and décor. It's always great to see trends predicted earlier in the season – at Exclusively, for example – begin to emerge in the products on display. The natural tones and soft edges, the cosy comfort, and the sense of home as sanctuary. And sustainability of course as ethical lifestyle moves front and centre.
We're already looking forward to seeing how this all evolves at Spring Fair. And not long after that – courtesy of BHETA's pre-show brief for exhibitors at Exclusively 2023 – to get a first peek at the trends for 2024 and beyond.
Find out more about Autumn Fair 2023